What our clients have to say...why pick us!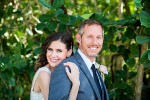 Natasha & Max
Photography was one of my top priorities for my wedding and our pictures are amazing! From the first meeting Stephanie was professional and made me excited for our photos! The day of the wedding is so crazy but Stephanie and her team were so organized and on it. They made sure we got amazing photos! The day goes by so fast and you need those amazing pictures to look back on! So glad we used Emindee Images!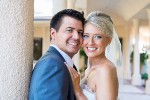 Alexandra & Tom
I would recommend Emindee images to any future couples getting married in South Florida. First, the quality of her photography is outstanding. She is able to direct people how to stand, how to look, where to put your hand, etc (I needed this). Second, she is truly a professional photographer with excellent equipment, aware of things that can go wrong (such as back up batteries, memory cards, people getting in the way, etc). Also, she provided us great advice, such as having a no flash photography ceremony, so we are able to get the best photos possible for the event. Third, Stephanie is very organized, directing bridesmaids and groomsmen where to be when for group photos, etc. She does what needs to be done (including helping where our terrible wedding planner failed). For our engagement photo session, she even drove through a hurricane to take our pictures (most pictures were obviously indoors ). She was enjoyable to work with from start to finish and did an excellent job on our wedding picture album. The photos from our wedding were featured in 2 local magazines, a testament to her great work. She was truly a valued and trusted vendor at our wedding and would highly recommend her.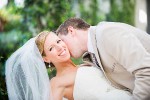 Monica & Tim
We could not speak more highly of Stephanie and her crew! They were our photographers for our wedding day and I could not be more pleased with how the pictures came out. They were very professional, but also fun to work with. They're the entire package! They truly want to capture the essence of the day and they certainly were able to for us. Our photos are just breath-taking. I know we'll cherish them always. If you need a photographer, you won't regret going with Emindee!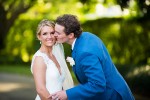 Jessica & Matt
Stephanie, along with her husband and daughter, did an amazing job capturing moments of our wedding that we will never forget. They went above and beyond our expectations. The quality of the pictures were straight out of the magazines and we were given our cds within 3 weeks with our edited professional pictures on them. WOW! We were able to get them printed up where ever we wanted. Stephanie's price was extremely affordable. They made everyone feel very comfortable and one could tell that this was not their first rodeo. Thank you Steph for all your time, effort, and expertise. You will come highly recommended. xo :)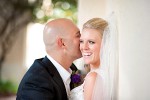 Kelly & David
Emindee images was not only professional, but personal. Stephanie and her team made us feel like the day was all about us and when I saw the pictures, my feelings were confirmed. I think her work definitely speaks for itself. She has an eye for the big and small details of a wedding and was able to capture details and moments that I didn't notice and had forgot about until I saw them in pictures. I would not only recommend her for your wedding, but would also recommend her for any special event or occassion. I loved working with her and I love the end result even more!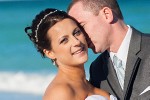 Alicia & Brian
I haven't even seen all my images yet and I feel confident giving Stephanie and her team a glowing review. I would give her 10 stars if I could. She is professional, friendly, helpful, attentive, responsive and truly has an eye for what she does. She is absolutely THE BEST! It was such a pleasure to work with Stephanie and her talented daughter/assistant Alexis and I would not hesitate to recommend her to anyone for their wedding day photography. You will not be disappointed!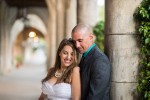 Christina and Michael
Thank you for all your help for the wedding! The pictures were breathtaking and we are so blessed to have worked with you.